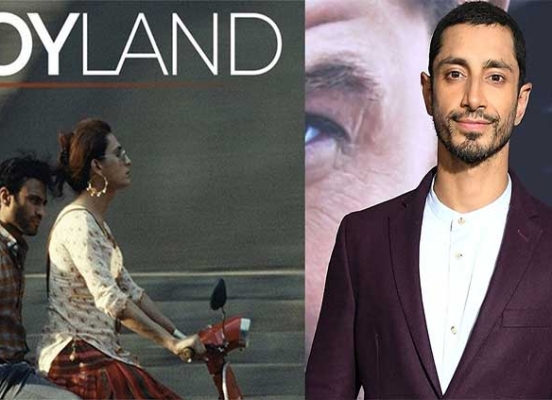 Riz Ahmed shares his thoughts on 'Joyland's' ban
Riz Ahmed, who recently joined the Joyland team as executive producer, opens up to share his thought on the film's ban in Pakistan.
Taking to his Instagram, Riz reposted Malala Yousufzai's article that she wrote in support of film Joyland when it got caught up into the ban controversy.
On his Instagram story, he wrote: "You know it's an important movie when; the film gets banned and when @malala is one of your producers."
Even though Saim Sadiq's directorial film got approved initially by censor board, but due to some pressures the board had to ban the nationwide release of the film.
The ban was imposed on the film claiming that Joyland carried highly objectionable material. Later on, the entire team fought hard to remove the ban on the release of the film therefore after some time the review committee of the censor board lifted up the ban.
Film Joyland stars; Alina Khan, Ali Junejo, Sarwat Gillani, Sania Saeed and Rasti Farooqi in the lead roles. The film has also been selected as Pakistan official entry to the 95th Academy Awards.