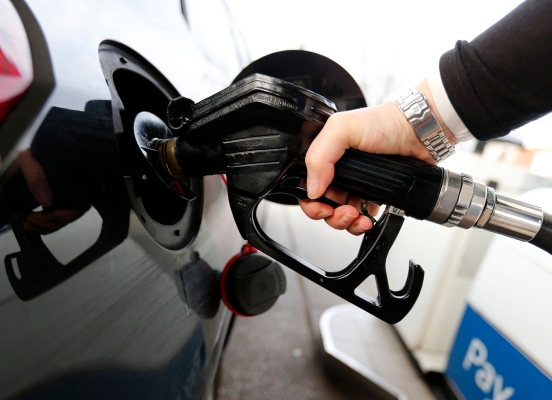 Petrol price likely to rise from Feb 1
KARACHI: In line with the government's aim to please convince the International Monetary Fund (IMF), the Ministry of Finance is expected to increase the price of petroleum price in the upcoming fortnightly review, The News reported on Saturday.
It should be noted that the massive depreciation of the rupee against the US dollar in the last two days would not reflect greatly in the review due on January 31 (Tuesday) as the average exchange rate would clock in at Rs240, information gathered from the country's oil sector showed.
However, it was learnt that the fortnightly review due on February 15 would reflect a significant increase in domestic petroleum prices on account of rupee depreciation.
"The sharp appreciation of the dollar against the rupee in the last two sessions would reflect in the revision of petroleum prices on February 15, when the dollar rate calculation would start from Rs260," well-informed people in the oil industry said.
In the upcoming fortnightly review next week, a sharp increase in the price of diesel and petrol would be caused by free on board (FOB) prices.
Sources privy to the matter said that the price of diesel would likely jump by Rs25 if calculated on FOB. 
"The exchange rate would create some hike, but not so much", they said, attributing the hike to FOB as diesel price in the international market went up to $117 per barrel compared to $114 per barrel.
If the government increased the petroleum levy (PL) to Rs50 per litre on diesel, which seems likely to meet the IMF condition, the price could jump further and the general sales tax (GST) inclusion even on 10% would be pushing the price much higher, they added.
Meanwhile, the petrol price hike on a FOB basis would likely be around Rs20-21. The government has been charging Rs50 per litre PL on petrol and slapping even 10% GST would be costing the consumers dearly in the coming fortnightly review of prices. 
The price of petrol in the international market jumped to $97 per barrel compared to $93 per barrel at the time of the previous fortnight's review.
Oil industry players believe that the government would likely increase the PL on diesel to meet the IMF conditions, otherwise it would not have allowed free-float of the exchange rate. 
The government's decision to remove the cap on exchange rate parity resulted in a massive appreciation of the dollar against the local unit in two consecutive sessions on Thursday and Friday. 
The rupee on Friday tumbled to a new low against the US dollar, closing at Rs262.60, down 2.73