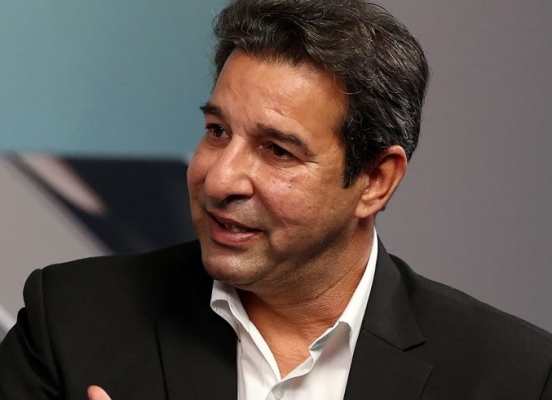 Wasim Akram advises 'patience' to Indian pacers
Former Pakistani star pacer Wasim Akram has offered a piece of advice to the Indian fast bowlers in light of their participation in the ICC World Test Championship Final.
Akram — known as one of the best pace bowlers of all time with a total of 414 Test wickets for Pakistan throughout a glittering 17-year career in the red ball cricket — has recommended the Indian quicks to be patient,  International Cricket Council (ICC) reported. 
India are all set to lock horns with Australia in the ICC World Test Championship (WTC) final, scheduled to kick off from June 7-11 at The Oval, London.
India's pace attack will be based around the experienced duo of Mohammed Shami and Mohammed Siraj, with all-rounder Shardul Thakur a likely starter and Jaydev Unadkat and Umesh Yadav also in contention should selectors opt to play an extra seamer.
"Stay patient against Australia's top order and not fall into the habit of dropping too short early in their spell," Akram was cited as advising the Indian quicks.
He said that the Rohit Sharma-led bowlers had the experience and they shouldn't get carried away with the new ball.
"We all know it swings for 10 to 15 overs, so don't give away extra runs in the first 10 to 15 overs as a fast bowler. (Early on) don't get too excited if there is a bit of bounce as that is what the Australians want," he said.
The former paceman had his career-best Test figures of 6/67 at The Oval in 1992 during the fifth and final match against England, leading his side to a memorable win.
"This pitch normally favours teams from the sub-continent, but whenever we toured here... it was always at the end of August or the start of September," Wasim said.
However, it is June when the WTC was happening and Akram was of the view that the square is "different, fresh" as well as the ball.