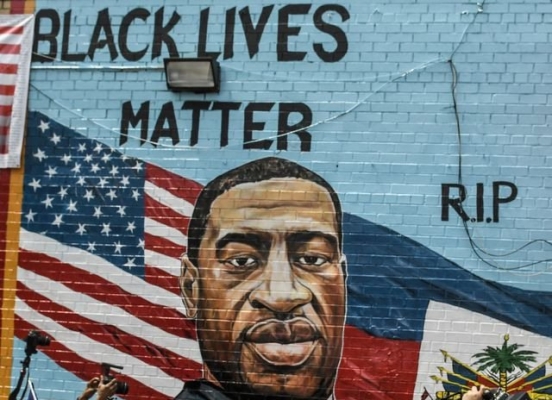 Arianna Delane suffers from a punctured lung and liver and three broken ribs
George Floyd's four-year-old niece shot at home while George Floyd's
Two years after the tragic murder of George Floyd by American police officers, his niece Arianna Delane was attacked in her home as she lay sleeping.
According to CNN, the four-year-old was hit in the torso as several shots were fired into her apartment. The gunshot woke Arianna who ran to her parents dazed and shocked at what had just occurred.
Her parents recalled the moment his daughter revealed that a bullet had struck her.
"My daughter jumped up and said, 'Daddy, I've been hit,' and I was shocked until I seen the blood and I realized my 4-year-old daughter was really hit,"
After approximately four hours, help finally arrived at the apartment complex. Commenting on the delayed response, Houston Police Chief Troy Finner remarked.
"I am aware and have concerns regarding the delayed response time in this incident and have initiated an Internal Affairs investigation. I ask the city continue to pray for the child's full recovery and assist in providing information that would lead to the arrest of the suspect or suspects responsible."
Finner condemned the attack and stated that it was "senseless."
Arianna Delane suffered from a punctured lung and liver and three broken ribs.
Finner revealed that the toddler had been transported to a private hospital 3 or 4 minutes after she was struck.
No suspect has been linked to the crime and the investigation is underway. It was also revealed that an internal probe was being conducted on police response time.
Racist attacks are rife in America, with the victims mainly being African-American. George Floyd's senseless murder sparked the 'Black Lives Matter' movement and calls were made to punish racist attacks and end police brutality.