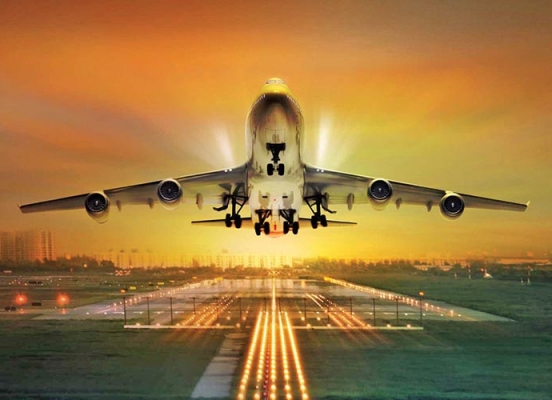 Senate panel to discuss CAA DG's appointment
UK, EU ban on airlines may go in three months
ISLAMABAD:The Senate Standing Committee on Aviation summoned on Thursday the establishment secretary along with relevant record after a member raised objection to the appointment of the director general of the Civil Aviation Authority (CAA).
During a meeting, chaired by Senator Hidayatullah, the committee was informed that the ban imposed on the Pakistani airlines by the European Union (EU) and the United Kingdom were expected to be lifted in three months.
Naseebullah Bazai objected that the appointment of the CAA DG Khaqan Murtaza was not made accordance with the law. He said that according to the record, Khaqan Murtaza did not serve in the "hard areas" – Gilgit-Baltistan and Balochistan.
He added that the service rules suggested that he should have been posted in hard areas for two years before his appointment as the DG. Murtaza replied that his appointment was in accordance with the law, and asked the senator, if he had any objection, he could call the establishment secretary.
This led to heated exchanges between Senator Bazai and Khaqan Murtaza. However, the chair resolved the matter by summoning the establishment division secretary along with the record of the appointment of the CAA DG.
Later, the aviation secretary told the committee that the sanctions imposed by the EU and the UK were likely to be lifted in three months. He said that the European Commission (EC) and the UK authorities had raised nine objections related to the security paradigm.
A nine-member team of the International Civil Aviation Organisations (ICAO) conducted a rigorous audit of the civil aviation. The ICAO audit asked 900 questions about civil aviation protocols and cleared Pakistan in the audit, the secretary said.
He said that more talks were under way with the European Commission, adding that a meeting with the UK authorities was scheduled for February 1, while another meeting with the European Commission was also on the cards. After the meetings, the private airlines would be allowed to fly to Europe, he said.
The committee chairman said that the attitude of the Federal Investigation Agency (FIA) officials at the airports was not appropriate and they had been receiving a lots of complaints in this regard. He asked whether there was any training for the FIA personnel at the airports.
The CAA DG told the committee that FIA had been given 30 counters at the airports but out of them only seven of were manned by the FIA personnel. The chair decided to summon the FIA officials to the next meeting.
Another committee member, Saleem Mandviwala, pointed out the presence of a number of out-of-order planes at Karachi Airport. Karachi Airport had become a junkyard, the senator told the committee. This junk must be thrown away somewhere else, he added.